Cameras are rolling on the next 'Scream' movie which, although billed as 'Scream 6', will more likely be titled 'Scream II' or some immediate sequel variant as the last movie was simply called 'Scream'.
With directors Matt Bettinelli-Olpin and Tyler Gillett again overseeing the film, they've added two new cast members in Samara Weaving and Tony Revolori.
Weaving has experience working with the directors — she starred as a young woman marrying into a wealthy family, only to discover her grim gaming traditions in Ready or Not, the film that was partly responsible for the couple getting the job got "Scream" world.
Revolori, on the other hand, is better known for his work with Wes Anderson and his role as smug high schooler Flash Thompson in the last three live-action Spider-Man films.
This year's Scream successfully brought the franchise back to screens, with a combination of younger cast members (including Melissa Barrera, Jasmine Savoy Brown, Mason Gooding and Jenna Ortega) and returning stars Courteney Cox, Neve Campbell and David Arquette.
It has grossed more than $140 million worldwide to date, and a sequel was announced almost immediately after its debut. As it turns out, the creative team – which also includes James Vanderbilt and Guy Busick, who are once again co-writing the script – had already figured out what the next film should be, which explains while it's already in production.
Barrera, Brown, Gooding and Ortega are all officially confirmed to be back for more after surviving their encounter with the cloaked menace in the final film, which like the original is simply called Scream.
Spyglass Media and Paramount have much to announce about the story, aside from hinting that it follows these four surviving younger characters as they leave the town of Woodsboro to begin a new chapter in their lives.
Also on board for this latest film is veteran Courteney Cox, who returns once again as intrepid journalist Gale Weathers, and Hayden Panettiere, who returns as Kirby Reed, who last explored Ghostface-related terror in Scream 4.
Newcomers this time are Dermot Mulroney, Liana Liberato, Josh Segarra, Jack Champion, Devyn Nekoda and Henry Czerny.
Controversially, one person who won't be on screen (at the time of writing, at least) is Neve Campbell, who, like Cox, is a franchise veteran. She turned down a low salary offer to come back.
"Unfortunately, I won't be doing the next 'Scream' movie," Campbell said in a statement. "As a woman, I've had to work extremely hard in my career to establish my worth, especially when it comes to 'Scream.' I felt that the offer I was presented with did not match the value I brought to the franchise."
There have been rumors of an increased offer to not only star in this next film but also a possible seventh appearance, but nothing is official at the moment.
Whatever the final title, the next Scream is set to cause some scares in theaters out March 31 next year.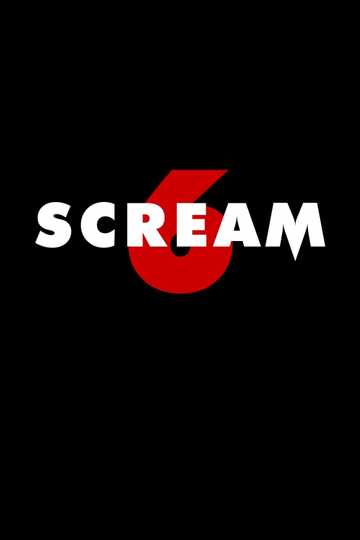 scream 6
The next installment in the Scream series. Chart TBA. Read the plot