[ad_1]

She will return to Washington DC with the State Department to lead an office of security, transnational affairs and assistance within the South and Central Asian Affairs Office
---
---
When US Consul General Patti Hoffman finishes her term in Kolkata, she looks back on three years spent here on a video call with The Telegraph.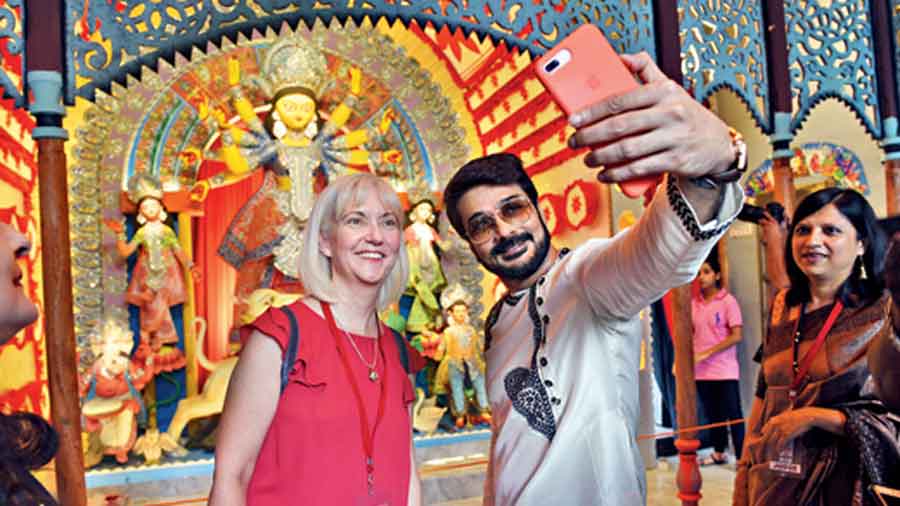 I will be leaving Calcutta in mid-July. I will be returning to Washington DC with the State Department to lead an office of security, transnational affairs and assistance within the South and Central Asian Affairs Office. I am happy to continue to support the extensive global strategic partnership between the US and India.
You would be close to your family.
Yes, being in Washington DC means I'm closer to Philadelphia, which is where most of my family and friends are. It's a couple of hours drive.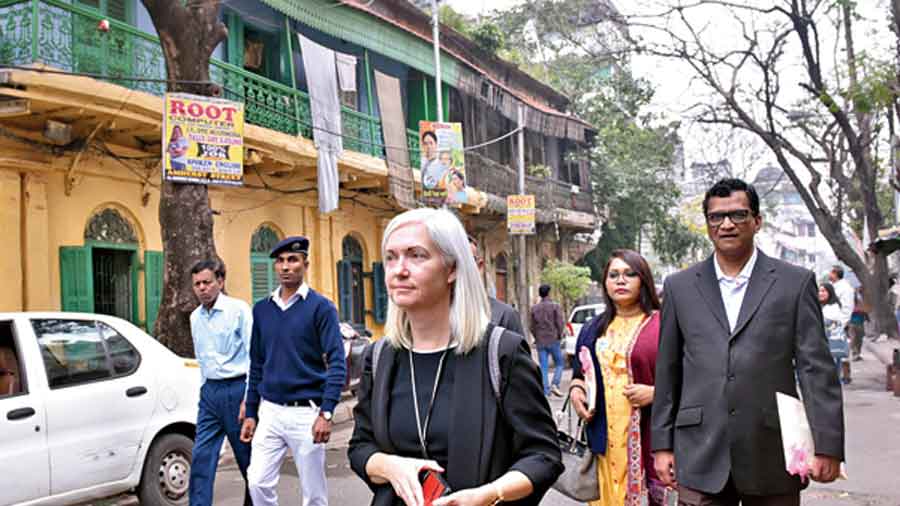 How difficult was it to keep the consulate under lock and key?
When the pandemic started, our ability to work virtually from home was limited. Most of us hadn't used virtual platforms. Virtual interactions have increased our geographic reach, but cannot completely replace face-to-face meetings. One of our basic jobs as diplomats is to go out and make connections. The pandemic prevented all of that.
Have you resumed the Visa interviews?
It will be introduced gradually. More appointments were added across India in July. Some slots are still open at the end of August. We hope to open more slots as soon as we can hire additional staff. We conduct 150 interviews in Calcutta every day. The aim is to reach the 2019 figures.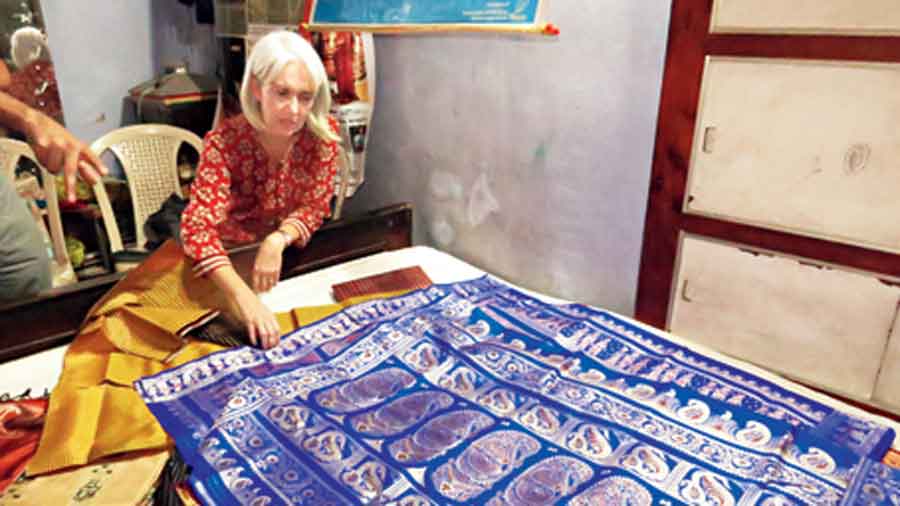 When was the last time you were at the airport?
I flew to Imphal in March to attend the inauguration of the CDC supported transgender health clinic. I also flew back to the US in November to visit my family. Previously, in April last year, we handled return flights and brought hundreds of Americans together with their families in the United States. It was a great exercise for us. We had to get special permits to allow them to drive by road from Bihar, Jharkhand, the Northeast and all of West Bengal to take them to the airport. A little over 200 flew out of Calcutta. We chartered flights to New Delhi and then took a United Airlines chartered flight to New York, New Jersey.
The pandemic has brought the world closer in many ways.
It was difficult for everyone. Just as India came to our aid last year when our health system was under enormous strain, we now stand by India's side. During the recent second wave, we sent seven planeloads of life-saving aid to India. They carried tests, medication, masks, oxygen…. US government aid amounted to $ 100 million. The American people donated $ 400 million in additional aid through the private sector. In addition, the Center for Disease Control (CDC) and USAID provided training and technical support. Together with Indian colleagues they worked on strengthening laboratories, disease monitoring, emergency measures, infection prevention and control, vaccine introduction, procedures for contact tracing…. They trained 10,000 frontline health care workers in India on sample collection and testing. Our new U.S. International Development Finance Corporation is expanding Covid-19 vaccine manufacturing by providing funding to Indian manufacturer Biological E. This will help them make a billion doses by the end of 2022. In addition, President Biden announced that the US will share 80 million doses of our own vaccine supply with the world and buy half a billion doses of Pfizer to donate to nations. Recently, at the G7 summit, leaders pledged to provide the world with more than a billion additional doses. The American government and the people are working to end the Covid-19 pandemic everywhere.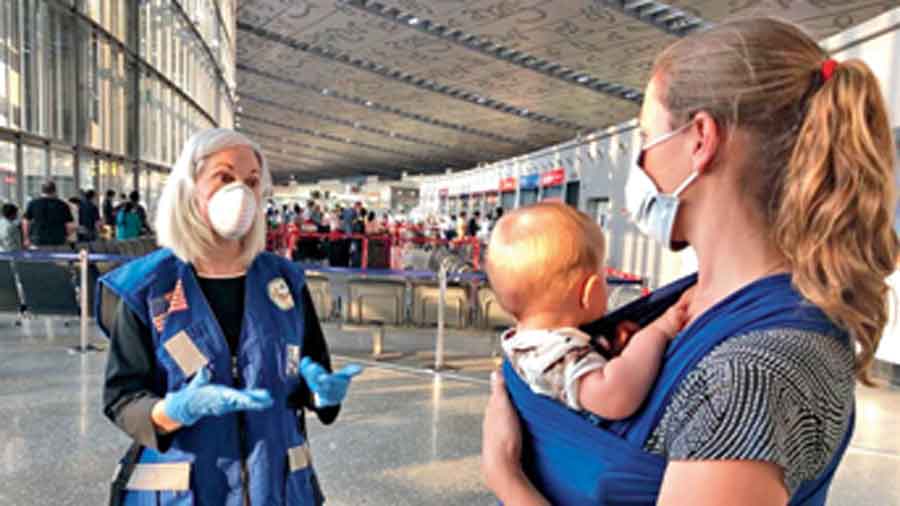 The US election was followed closely this time in India. Perhaps one reason was that the vice president was of Indian origin. Do you feel this local interest?
We watched the excitement on our social media platforms over Vice President Harris's connection with India. People responded positively to that. Personally, I was delighted to have our first female Vice President and also the first with African American and Indian roots. Choosing one like her with her diverse backgrounds is a step forward in ensuring an inclusive atmosphere in the United States, a nation founded by immigrants. A historic choice, definitely.
What were your favorite pre-pandemic activities in Kolkata?
It was the ones that involved interacting with people – be it a program put together by the Consulate or the American Center or a Chamber of Commerce event, meeting with government contacts, school visits, dinners with the Consular Corps and other local friends, traveling through my district … I also enjoyed cultural activities that introduced me to the rich and diverse Indian arts, music, dance, and fashion. Park Street is special, especially at Christmas. Also the walking tours here – Marble Palace, Fort William Museum, Kalighat Temple, Mother House, lunch at Nirmal Hriday…. We went to Santiniketan, Darjeeling … I will take a lot of tea to the US. There I also saw the red panda in the zoo.
The Telegraph accompanied you on a tour of Northern Calcutta in February 2020.
Yes. I've done a couple of heritage walks, like one through Kumartuli. That was a lot of fun. I was able to talk to craftsmen. Walking around allows you to see more than if you were in a tour bus or car. You feel the pulse of the city and feel the population density. The people give the city its liveliness and its warmth is what makes Calcutta so special. There is also a lot of beautiful architecture here.
What tips would you share with friends or colleagues visiting the city?
Come to Durga Puja. When I arrived I had heard people talking about it, but it exceeded my expectations. It was an amazing experience that cannot be repeated anywhere in the world – such a positive, family friendly atmosphere! I was impressed with the craftsmanship of the Durga Puja. I would advise them not to be intimidated by the crowds and to go out and explore. Strolling the historic streets and browsing the local markets is a treat. Visit the Victoria Memorial and Indian Museum, local temples, take part in some dance and music concerts.
How much has Bengal added to your wardrobe?
Much! (laughs) You were on the tour with me through Bishnupur, where I bought a royal blue Baluchari sari from the weaver. I also bought a red and white traditional Bengali sari. I wore this to a Sindur Khela event. I also have two beautiful kantha stitch saris. You are really noble. I also have some local trinkets. I also bought home accessories like the terracotta items I got in Bishnupur, a number of dokra pieces, some pottery, Shola brand and some historical photographs of Calcutta.
Any local dishes that you have developed a preference for?
I learned that the term Indian food is a misnomer as the cuisine here is very diverse. I enjoyed trying out the wide range of options. I enjoy mangoes, Bekti fish, tea, Mishti Doi…. My eyes were opened to the variety of vegetarian options.
Do you regret or miss being stuck indoors for a year?
We all have these regrets and frustrations. My biggest regret is the lost time with friends and contacts. I couldn't visit some of the places like Botanical Garden, Murshidabad and Kaziranga Park. I am also a huge sports fan. I regret not making it to Eden Gardens during a game. The unfinished business will give me a reason to come back one day.
The US allows fully vaccinated people to take off their masks. When you return to a maskless life, what would be the first thing you would want to do?
I took the Moderna vaccine. The State Department sent it out for us. Vaccination is the most productive way to end the pandemic. I look forward to being in groups when it's safe. Interacting with people is a key element of diplomacy.
[ad_2]